Excellent show in Houston last night!!!
It took some waiting, but I Got sigs from all the guys. And a pic with Hansi, Andre, Frederick, and Marcus.
Hansi really went for A LOT of the shrieks on the "Imaginations" tracks. And he nailed them. I can't believe how great his vocals are 20 years later. He still sounds just like the album.
And CURSE OF FEANOR. - So good. So good.
(Andre Didn't sign the setlist, but they all signed everything else)
That's the setlist, The "Beyond the Red Mirror" Earbook-Deluxe and The Numbered print from the "A Traveler's Guide to Space and Time" Boxset. (This will be Framed)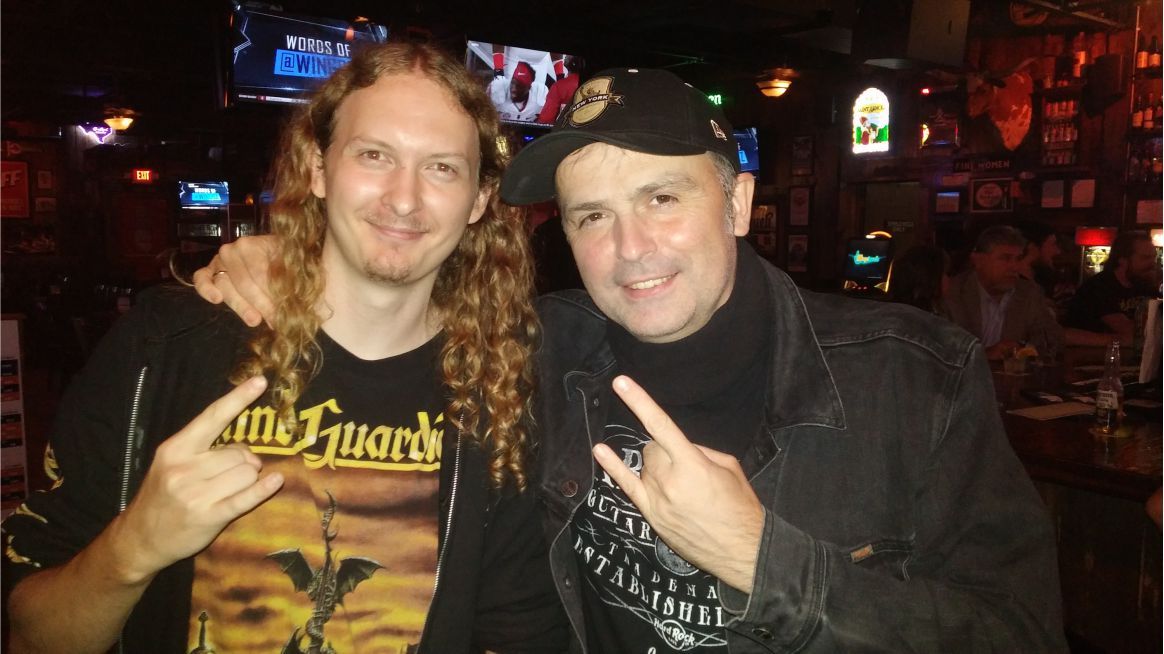 I've never met them, and only seen them once before. The guys are all very nice and approachable. Well, Andre was a little daunting - I didn't want to overstay my welcome, lol.
I mentioned the orchestral project in jest to Hansi. He said "Give us another one and half years at least on that". I told him how curious I was, as to what it sounded like. He said "It's a bit different, but if you like Tolkiens works, I think you will like it very much". Consider me even more intrigued.
I had always hoped that the orchestral project was a full on Lord of the Rings epic. Similar to Howard Shore's Score for the Peter Jackson films. *Fingers Crossed*
The only bummer was the shirt selection. They had a badass "Imaginations" cover, with dates on the back. But only in small, and in women's. I noticed they were selling signed Digipacks of "Beyond the Red Mirror" That's pretty cool
All in all, a great night!